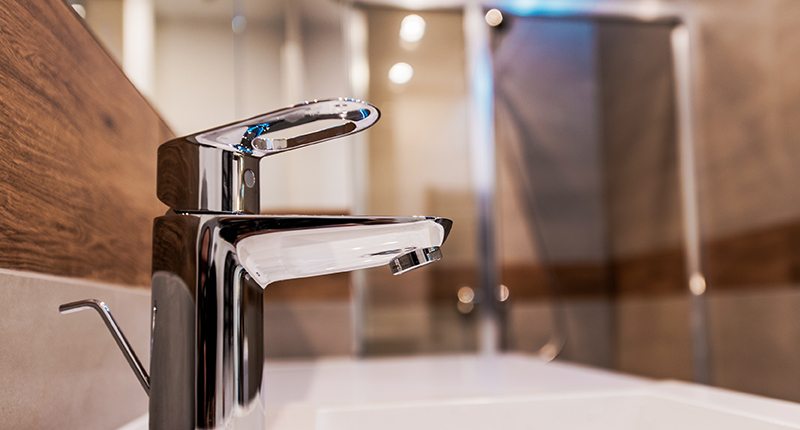 You expect your kitchen sink to work hard, so you probably won't be surprised to learn that it needs to be kept clean. Sinks are used quite often to wash dishes, prepare food, and much more. The average homeowner might spray down their sink every once in a while, but if that's all you're doing you have a long way to go.
Deep cleaning your sink is important, and there's actually a pretty detailed way to do so effectively. It might not be the most fun you'll have, but you don't have to do it very often. If those food scraps and odors aren't enough, your kitchen sink can be a breeding ground for germs. You might think that with all that soap and water constantly in the sink, everything will stay nice and clean, but that isn't always the case.
Gather some liquid dishwashing soap, distilled white vinegar, baking soda, an old toothbrush, and a soft sponge. Start by thoroughly wiping down and rinsing out your sink. For stainless steel, use a milder soap with a soft rag or nylon sponge. Avoid using bleach, ammonia, or other abrasive cleaners on stainless steel.
Scatter baking soda over the surface of your sink, work it into a paste, and then rinse it off thoroughly. Soak some paper towels in white vinegar and then use them to line the sink. Allow them to sit for 20 minutes before removing and then rinse the sink using warm soapy water.
Use a mild soapy solution to wipe the handles and faucet. Clean the hard to reach areas with the toothbrush and soak a cloth in white vinegar to remove any lingering spots. Give your sink one more deep rinse and dry it with a soft rag and you'll be all set.
If you need your drains cleaned or faucets installed or repaired, contact Puget Sound Plumbing & Heating today at 206-350-0079.