24/7 Emergency Plumbing Response
Count on Puget Sound Plumbing & Heating to deliver sound solutions to all your plumbing issues, from emergency plumbing to toilet repairs. We've been providing plumbing and heating services to the Puget Sound region of Washington for over 20 years. We're a family-owned business with multiple lifetime warranty schemes to back up our work. Trust our staff of qualified plumbers in the greater Seattle region at Puget Sound Plumbing & Heating to get the job done.
Popular Plumbing Services
Our Comprehensive Plumbing Services
Water Heaters
There are many issues we solve with water heaters. Whether you need routine maintenance, emergency repairs, or a new installation, we've got you covered. Some of the most popular reasons we work on water heaters include:
Leaking tank
Rusty/foul-smelling water
Abnormal noises
Always running out of hot water
Low water pressure
Old age
Faucets
We service all faucet brands to make sure your plumbing is always functioning at its best. Our team works on bathroom sink faucets, bathtubs, kitchen sinks, showers, and anywhere else you need reliable water in or around your home. The most common causes we see for replacing faucets include:
Rust buildup
Continuously leaking
Old age
Severe mineral deposits
Toilets
Did you know that replacing your home's toilets with more efficient models can save you thousands of dollars in water utility bills? Save thousands of gallons of water a year by making the simple, affordable, and quick change to more efficient toilets with our team. We also provide comprehensive toil services, including routine maintenance, emergency repairs, replacements, and installations.
Garbage Disposals
It's important to keep your garbage disposal well-maintained and clean to avoid breakdowns or dangerous situations. Contact us for garbage disposal services and repairs if you notice any of the following issues:
Strange or loud noises when in use
Frequent jamming
Electrical problems in your kitchen
Garbage disposal shreds items but does not drain
Foul odors in your sink
Leaking underneath your sink
Garbage disposal takes too long to grind and drain scraps
Frequently needing to press the reset button on your device
Water Filtration Systems
Always make sure your property has safe, clean water with water filtration systems installed and maintained by our team. We have over 20 years of experience helping homeowners and business owners provide the very best water for their properties. We install, maintain, repair, and replace water filtration systems throughout Seattle.
Drain cleaning and
hydro-jetting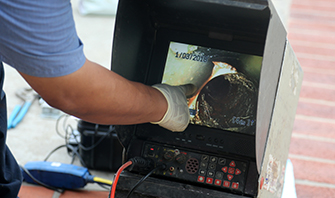 Video camera sewer
line inspection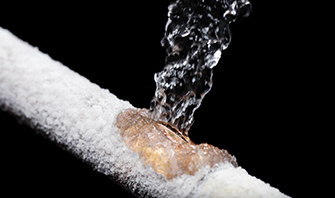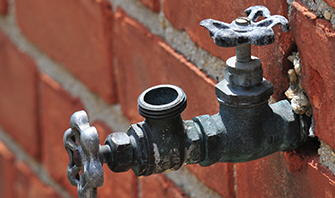 Your Trusted Plumbers
As the preferred plumbers in the entire region of Puget Sound, WA, we at Puget Sound Plumbing and Heating work tirelessly to be the best in the industry, and we like to think that our policies, work, and other services reflect that.
Unmatched Warranties and Financing
We provide exceptional guarantee programs, including warranties for water heater components, water and waste repipes, and more, to demonstrate our confidence in our work. We also provide financing alternatives since we understand that you can't always plan for the unexpected. We're local, enthusiastic, competent, and reasonable, and we always remain on schedule and within your budget.
Call today to schedule a heating or plumbing service in Seattle or the surrounding communities.
Contact Us Today
Our company is a family-operated, locally owned business that provides outstanding plumbing, heating, and cooling services to the Puget Sound area in the State of Washington. Focused on delivering unbeatable work and experiences, we only employ skilled, fully licensed technicians.
Our commitment to elite services, fair pricing, and high-quality workmanship and materials keep our clients coming back to us for their future needs. Plus, with emergency service available 24/7, you can rely on our team of plumbers to be there when you need us the most.
While we're fully licensed plumbers, we also offer heating and cooling services. We're able to perform repairs and maintenance on furnaces, boilers, and air conditioners to keep your home or business comfortable. With more than two decades of experience, we've got the skills and knowledge to tackle every job, no matter how big or small.
Your Local Family Plumber Serving the Entire Puget Sound Region
Get a Coupon
For over 20 years, Puget Sound Plumbing and Heating has served homeowners and business owners in Seattle, WA, and the surrounding areas. We offer exceptional heating, cooling, and plumbing services, all performed by our fully licensed plumbers.
We're family operated and locally owned, and we strive to provide superior services at affordable prices. Our customers are our top priority, so we're available 24 hours a day, 7 days a week.