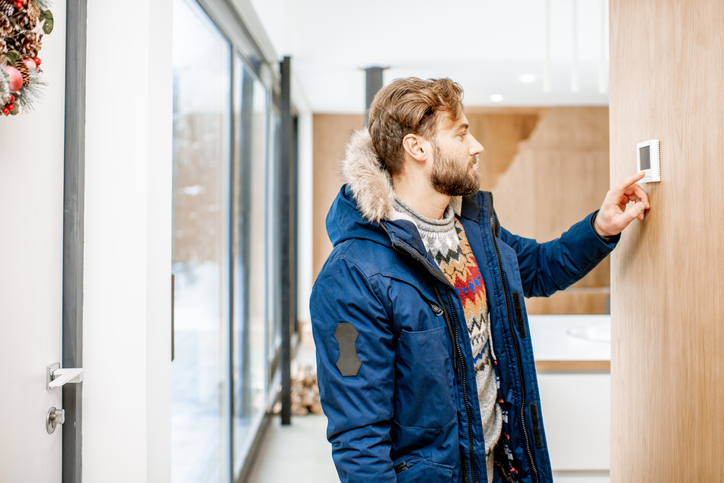 Cold, wet, and dark, winters in Seattle can be challenging, but the temperatures are typically mild when compared to much of the country. Still, it's smart to do some winterizing before the season hits. This year, experts predict a colder than average winter, making it more important than ever to take care of your plumbing during the winter months.
Winterize your outdoor water supply. Turn off all of your outdoor faucets at their shutoff valves, opening the faucets and the bleeder cap on the shutoff valve to drain water out of the pipes. This will prevent water left in the pipes from freezing, expanding, and causing your pipes to burst. Make sure hoses are drained, disconnected and stored before cold weather hits. Installing frost-free sill cocks and putting insulated covers on your hose bibs are additional steps you can take to protect pipes outside.
Protecting pipes indoors largely comes down to insulation. Pipes in unheated areas like the attic, garage, or crawlspace should be insulated. Pipe insulation will only go so far, so it's a good idea to also install heat cable, which turns on and off to heat the pipes as necessary. Insulating pipe without heat cable can sometimes insulate not just from the cold, but also from the warmth of your home. You can protect water lines in the garage, by insulating the garage door. For the rest of your home, inspect holes where pipes, wires, or cables come through exterior walls so that you can seal drafts and insulate where it's needed.
It's wise to keep the temperature inside your home steady. Some people like to lower their thermostats when they go to bed or will be away from the house for an extended period of time. However, while keeping your house above 55 degrees may result in higher utility costs, it will also help keep your pipes from freezing. If you're going to be away a lot, consider installing a Wi-Fi thermostat, which will warn you if the temperature in your home drops and allow you to adjust it remotely. You might also consider shutting off the water to your home completely if you're going on a trip.
During a cold snap, take extra precautions. Leave faucets running so that they won't freeze, and open your kitchen cabinets to allow warm air to circulate around the pipes.
At Puget Sound Plumbing and Heating, we've been taking care of business owners and homeowners in Seattle for over 20 years, and we can meet all your heating, cooling and plumbing needs. Our team is well equipped to repair and service every part of your plumbing, including sewer lines, water heaters, leaky faucets, clogged sinks, and more. Family owned and operated, we provide superior service at affordable prices because our customers are our top priority. For help with your plumbing 24 hours a day, seven days a week, call (206) 350-0079 or contact us through our website.