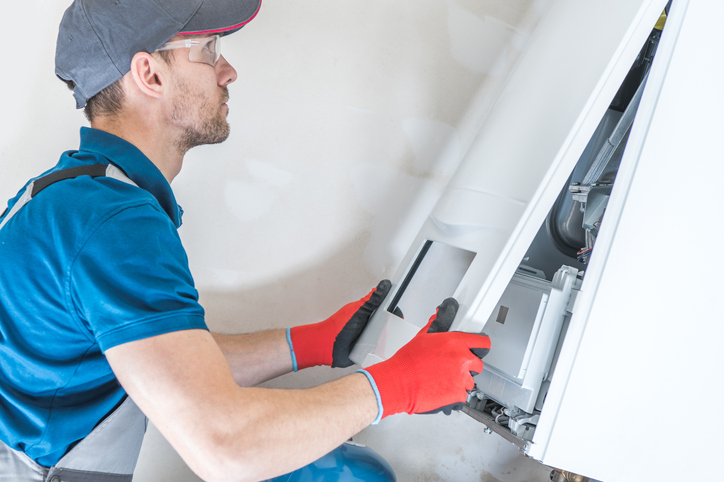 Your furnace is a crucial part of maintaining a comfortable home during the drizzly Seattle winter. Of course, you also want to keep costs down and ensure safe operation. Here are the top winter furnace tips to maximize comfort, efficiency, and safety.
Switch the thermostat from cooling to heating: Before you actually need to heat your home for the first time, set the thermostat to heating mode and turn the temperature up a few degrees so the furnace kicks on. If your heating system runs normally, you'll all set. If not, call a professional to take a look before the colder weather arrives.
Replace the air filter: Homeowners are advised to check the filter once a month and change it after no more than three months. Yours may last longer than this or even be reusable. Ask a heating technician for help if you're not sure what kind of filter you have.
Change the batteries in your carbon monoxide detectors: CO gas is a silent killer that can build up in your home if your gas furnace malfunctions. For peace of mind, change the batteries in your detectors once a year. The seasonal shift from summer to winter is a great way to remember this task.
Visually inspect the furnace: In the case of a gas furnace, ensure that the venting pipe and all drainage tubes are securely fastened. Check for an aroma of rotten eggs as well, which indicates a gas leak that needs immediate attention.
Set the humidistat: If you have a whole-house humidifier, set the humidity between 30 and 50 percent and change the humidifier filter, if necessary.
Lubricate the blower motor: Check your owner's manual to determine if your furnace's motor needs lubrication. If so, shut off power to the furnace and open the cover. Then, clean the caps covering the bearings, as well as the bearings themselves.
Dust the furnace interior: With the furnace powered off, use the brush attachment on your vacuum to clean dust, dirt, and other debris from the interior of your furnace. Also, wipe off the flame sensor with an emery cloth to keep the unit running smoothly.
Test the ignition switch: Newer furnaces have electronic igniters in place of pilot lights. If yours isn't working, press the reset button and check the circuit breaker. If that doesn't work, hire a technician to take a look.
Consider leaving furnace maintenance to a service professional: If you run into any snags while maintaining your furnace, or you don't feel comfortable completing the above tasks yourself, call a qualified heating technician. A professional inspection is also a great way to find and repair less apparent problems, such as a loose blower belt or improperly firing burners.
Choose Puget Sound Plumbing and Heating for furnace maintenance this winter. We have over 20 years of experience providing Seattle homeowners with superior services and competitive prices.
To schedule furnace maintenance in Seattle, contact us at (206) 350-0079.