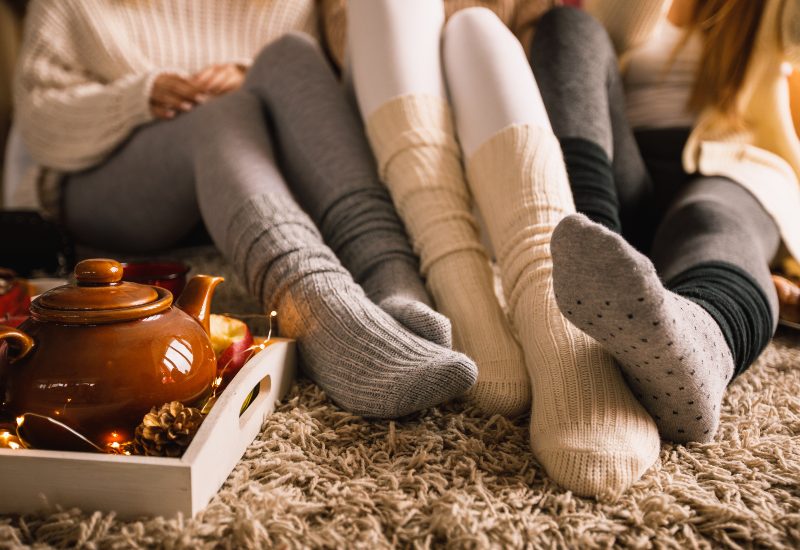 Frozen pipes are a common occurrence during the winter. All it takes is a particularly cold night and a stretch of exposed plumbing to create a serious problem. Fortunately, it's easy to avoid frozen pipes with a few plumbing winterization tips. Simply follow these steps as the temperature drops to ban frost from your pipes.
Install pipe insulation: Special rubber or polyethylene pipe insulation is available in different sizes to fit your home's plumbing. Plan to insulate pipes that run through unheated areas, such as the crawlspace, garage, or unfinished basement.
Apply heat cable: Sometimes, pipe insulation isn't enough. For extra peace of mind, run heat cable along lengths of exposed plumbing. These come with a small, automatic thermostat to keep the water just above freezing, even when the outdoor temperature plummets below 0 degrees.
Try heat tape: A similar alternative to heat cable is heat tape. The tape spirals around the pipe to heat it evenly and safely. Feel free to keep heat tape installed all year round without risking damage from hot water running through the pipes. If you decide to install heat tape, you also need a temperature-controlling device, which the manufacturer may include with your purchase.
Seal air leaks: Openings in your home's exterior envelope may allow frigid air to reach your indoor plumbing. To prevent this, seal your windows, doors, pipe and wiring penetrations, exhaust vents, and other leaky areas.
Insulate the water meter: If your water meter is exposed to frigid winter winds, it could break, leading to an inconvenient and potentially high-cost replacement. Special insulating jackets reduce the risk of damage in cold temperatures. Removable versions make it easy to calibrate, monitor, and maintain your water meter without leaving it exposed to cold temperatures.
Prepare your outdoor faucets: First, disconnect, drain, and store your garden hoses. Then, turn off the interior shut-off valve for each outdoor faucet and drain any residual water. If your home doesn't have this feature, install insulating hose bib covers or wrap the outdoor faucets with a towel and duct tape.
Prepare your home before leaving town: If you can, shut off the water behind individual plumbing fixtures or at the main water shut-off valve. If you prefer not to do this, set the thermostat to 55 degrees or higher and open under-sink cabinet doors to keep warm air circulating around the pipes. These simple preventative measures should be all you need to avoid coming home to a frozen or burst pipe.
Whether you need basic plumbing help or you're faced with a plumbing emergency, it's good to have a professional on speed dial. Puget Sound Plumbing and Heating has been fixing plumbing problems in Seattle for over 20 years. Our business is family-owned and operated, and we keep our prices affordable so you never have to delay a much-needed plumbing repair. To request plumbing services in the Puget Sound area, please call us at (206) 938-3219 or contact us online today.