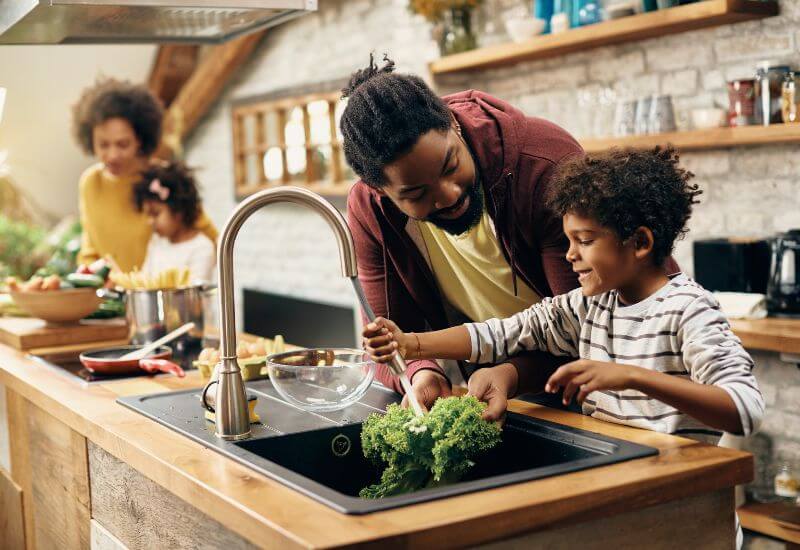 Emergencies tend to strike when you least expect them. That's why it pays to have an emergency plumber on speed dial the next time you need help in a hurry. But what situations justify calling a plumber on the weekend or in the middle of the night? Here's a look at eight plumbing emergencies that can't wait until regular business hours.
Overflowing toilet: Whether caused by a stubborn clog or damaged float mechanism, there's nothing pleasant about an overflowing toilet. First, shut off the water by turning the valve behind the toilet clockwise as far as it will go. Then, pick up the phone and call an emergency plumber.
Clogged or backed up drain: Slow drains aren't considered a plumbing emergency, but standing water in the sink or bathtub certainly is. And if dirty water is flowing up from the drain, that's even more dire! Don't delay calling a plumber if you have these problems.
Frozen pipe: Is the temperature well below freezing outside? Has the water pressure all but disappeared from one of your faucets? Do you see frost on any exposed plumbing? These are all signs of frozen pipes. Act fast, or the pipe could burst and cause significant water damage.
Burst pipe: If you don't catch frozen pipes fast enough and your plumbing bursts, turn off the main water supply to limit property damage. Then, call an emergency plumber for help.
No hot water: A blast of icy cold water in the middle of a shower is never good. Fortunately, an emergency plumber can diagnose and fix the problem, which may involve installing a new water heater.
Plumbing leaks: Any leak that isn't confined to the sink, shower, or bathtub is cause for alarm. Act quickly if you come across a leaky pipe fitting, damaged appliance hose, or signs of hidden leaks, such as water stains on the ceiling or sagging drywall.
Broken sump pump: In the Seattle area, where heavy rainfall is the norm, you rely on your sump pump to keep the basement dry. If this appliance stops working during a downpour, count on an emergency plumber to help you get it back up and running before flood damage occurs.
Low water pressure: If multiple faucets and fixtures suddenly drop in pressure or the flow of water stops altogether, check with your utility company. If the problem isn't on their end, contact a plumber to investigate your pipes and recommend the best solution.
Are you experiencing any of these plumbing problems? If so, reach out to Puget Sound Plumbing and Heating for emergency plumbing repair. Our staff is standing by to take your call and will immediately send a licensed plumber to your door at your request. We have provided professional emergency plumbing and drain services for over 20 years, so you can count on us for a job well done. Call (206) 938-3219 or contact us online to request a visit from us today.