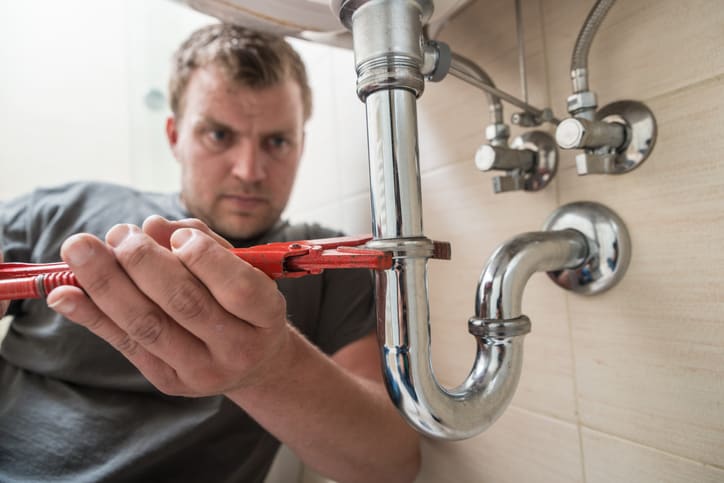 We've shaken off winter, and now before you know it, we'll watch spring warm into summer. You know that the change of season is a good time to perform routine maintenance tasks on your home and vehicle, but what does it have to do with your plumbing? In truth, a lot. We use plumbing differently during different seasons, and changes in temperature can affect your pipes. It's smart to keep in mind a few plumbing tips and put some good practices into play as you spring forward out of the harsh winter and into the long, hot summer.
• Look for leaks. The winter can be rough on your plumbing, and it's not unusual to find leaks once the weather warms up. Take care of them before it gets cold again, to prevent future problems. Check each element of your plumbing system individually, including faucets, pipes, shower heads, bathroom spouts, the water heater, and so on. Look for rust, corrosion, broken parts, or leaks. To see if your toilet has a leak to the bowl, put food coloring in the tank and see if it leaks to the bowl. Check the grout around the edge of your bathtub and make sure it's securely sealed, making sure there are no loose tiles or spongy spots in the wall. Inspect your water heater, looking for corrosion and use a flashlight to inspect underneath it.
• Inspect your exterior plumbing, too. Look for saturated spots in your yard, to determine whether there's a leak in your buried water pipes. If you think there may be, call in a professional plumber to inspect and repair it. Check your sprinkler system for leaks, inspecting and cleaning the sprinkler heads. Test your sprinkler system one zone at a time, to make sure there are no underground leaks that need professional attention.
• Deal with clogs the right way. Slow leaks and weakly flushing toilets can usually be managed by using a plunger. It's also a good idea to keep a three-foot auger on hand for times that the plunger is not enough. If neither of these tools provides a solution, call in a professional. Avoid the use of chemical drain cleaners, which can damage your pipes.
• Keep your pressure under control. Water pressure that's too high can cause leaks, so make sure yours stays between 40 and 60 psi. Don't make the mistake of thinking you can adjust water pressure by switching to low-flow filters; there's a regulator between the home and the main water line that can be adjusted to control the pressure. If your water pressure is too high, you might want to have a professional install a pressure reducer.
• Take good care of your appliances. Keep your disposal clean, and consider a compost pile to avoid causing problems. Things like celery, banana peels, corn husks, melon rinds, chicken skin, meat fat, and other stringy or greasy items can be rough on your disposal so it's best to keep them out. Treat your dishwasher gently, as well, and check to make sure the drain in the bottom isn't dirty or clogged. During the spring, give your washing machine a good look, checking to make sure all the connections and hoses are in good shape and there are no signs of corrosion, mold or mildew.
• Give your whole system a thorough inspection. Perhaps the smartest thing you can do to ensure your plumbing's performance all year round is to call in a professional during the spring to make sure everything's in good working order. You'll be able to catch any leaks or other issues, and you'll have the peace of mind that comes from knowing you don't have any issues waiting around the corner.
Because the spring doesn't have the punishing temperature extremes of winter and summer, it's a great time to call in a professional to make sure your plumbing is at its best. At Puget Sound Plumbing and Heating, we've been taking care of business owners and homeowners in Seattle for over 20 years, and we can meet all your heating, cooling and plumbing needs. Our team is well equipped to repair and service every part of your plumbing, including sewer lines, water heaters, leaky faucets, clogged sinks, and more. Family owned and operated, we provide superior service at affordable prices because our customers are our top priority. For help with your plumbing 24 hours a day, seven days a week, call (206) 350-0079 or contact us through our website.