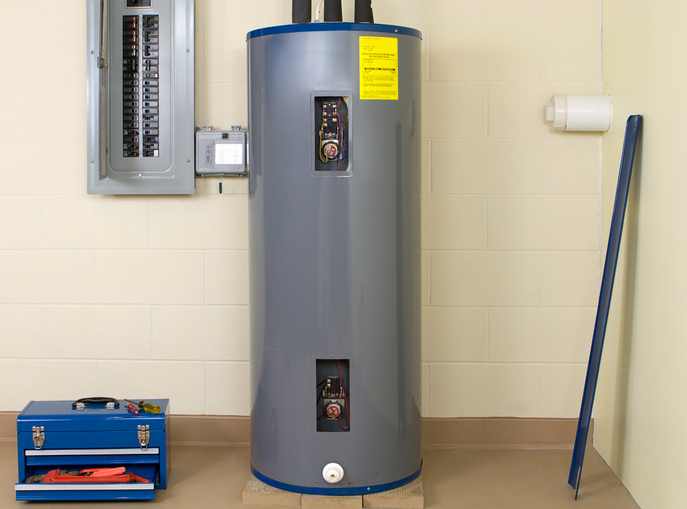 When you boil water on your stovetop, you might hear a rattling sound. That's to be expected. What you don't want to hear is the same sort of rattling sound from your boiler. Your boiler handles hot water all the time, and so hearing the same kind of rattling noises you hear from a teapot can be alarming—and for good reason, too! The team at Puget Sound Plumbing & Heating is here to explain why boilers make noise and what could be the problem.
Noise coming from your boiler is caused by a number of reasons, but the three most common reasons are from age, build-up and water temperature. Oftentimes, you will have a noisy boiler for a combination of these three reasons. If your boiler is making noise, it's important to understand first how your boiler system works. Your home is heated as your boiler carries water or steam through the pipes, depending on what kind of HVAC system you have. The idea is that the water is heated in one place, carried throughout your home, which in turns heats the air, and is then returned into the boiler to be carried through the system again.
Pipes and boilers are designed in such a way that they do not need to be replaced, which is great. Imagine having to open up walls to replace pipes every other year! However, regardless of how sturdy these pipes are, eventually age will catch up to them and the pipes will start to sag. Sagging pipes doesn't sound awful until you realize that when a pipe sags, the steam from your boiler can collect in these places and condense back into water. The rest of the steam in these pipes takes those droplets and rattles them around in your pipes.
Another cause of rattling noises in your boiler is build-ups. If your home has hard water, then it is very likely that the reason for the rattling noise is mineral deposits. As water gets hotter, minerals in the water do not convert to steam and instead settle in your boiler. After a while, they can form a sludge which ultimately increases the temperature of the boiler. Not only will this produce loud noises from your boiler, but it will also reduce the efficiency.
Of course, the other most common reason for a loud boiler is that something was installed incorrectly. If you believe that this might be the case, it's time to contact the team at Puget Sound Plumbing & Heating. Our family owned and operated business has been serving the area for more than 20 years. Our experts can quickly diagnose and spot problems with your pipes and boiler. If your boiler is making loud noises, it's time to contact our team of experts today at (206) 350-0079. A loud boiler can be many things, but one thing is for sure: it's definitely trouble!