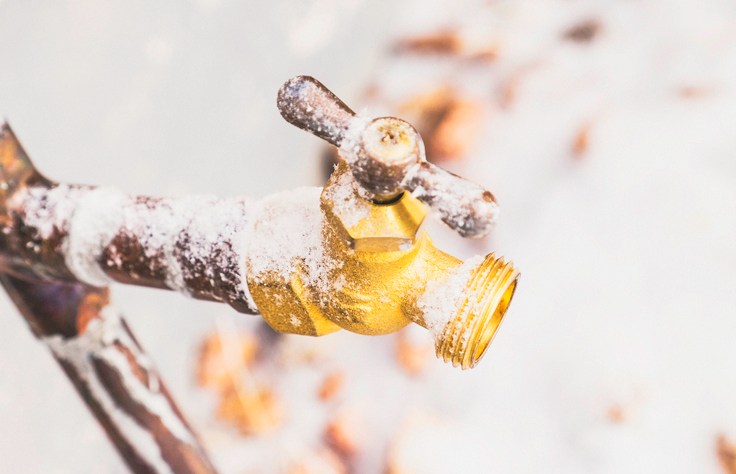 Seattle has milder winters than many other parts of the United States, but that doesn't mean your home is immune to cold-weather plumbing problems. In fact, brief overnight freezes and surprise ice storms can cause just as much damage as a week-long deep-freeze if you're not prepared. Here's how to protect your plumbing this winter.
Outdoor Faucets & Sprinklers
Plumbing located outside is the most vulnerable to sub-freezing conditions. Outdoor faucets may start leaking if low temperatures cause a rubber seal or washer to crack. Buried sprinkler lines could also freeze and burst. Follow these tips to protect your outdoor faucets and sprinklers:
Locate and turn the shut-off valve leading to your outdoor faucets. Then, open the taps to drain any residual water.
Place insulated covers on your outdoor faucets.
Blow out your sprinkler system to remove standing water from the line.
Store garden hoses and other lawn irrigation equipment in the shed or garage over the winter.
Exterior Pipes & Plumbing in Secondary Buildings
Many Seattle buildings have pipes on the exterior. Longer sections may even lead to secondary buildings, such as a detached garage, shed, studio, or pool house. Fortify these vulnerable pipes against winter weather with these tips:
Shut off the water to all exterior pipes and secondary buildings you don't plan to use this winter. Then, open any taps connected to these lines to let excess water escape.
If you can't or don't want to shut off the water in a secondary building, keep the space heated to 55 degrees or higher at all times to prevent frozen pipes.
If you're unable to heat the building, apply heat tape and insulation to exposed pipes.
Check exterior pipes and plumbing in secondary buildings if the temperature drops below freezing. If you come across a frozen or burst pipe, schedule an emergency repair as soon as possible to reduce water damage.
Sewer Pipes
Seattle homeowners are responsible for any damage to the side sewer, the portion of the pipe that extends from the connection at the sewer main to the property line. It's crucial to clean the sewer regularly to avoid potentially costly repairs.
We recommend scheduling sewer and drain cleaning before the weather gets too cold, especially if it's been several years since your last cleaning. Choose a plumber that performs a camera inspection to see if cleaning is necessary. If it turns out you need sewer line replacement, opt for trenchless technology to avoid having to dig up your yard. The results are just as long-lasting, but you benefit from a faster, less costly, more eco-friendly outcome.
Puget Sound Plumbing and Heating professionals have been helping Seattle homeowners overcome plumbing problems for more than 20 years. We're confident we can fulfill all your plumbing needs this winter, whether you want to protect an outdoor faucet, clean your sewer line, or repair a burst pipe. To schedule services, please contact us online or call (206) 350-0079 today.