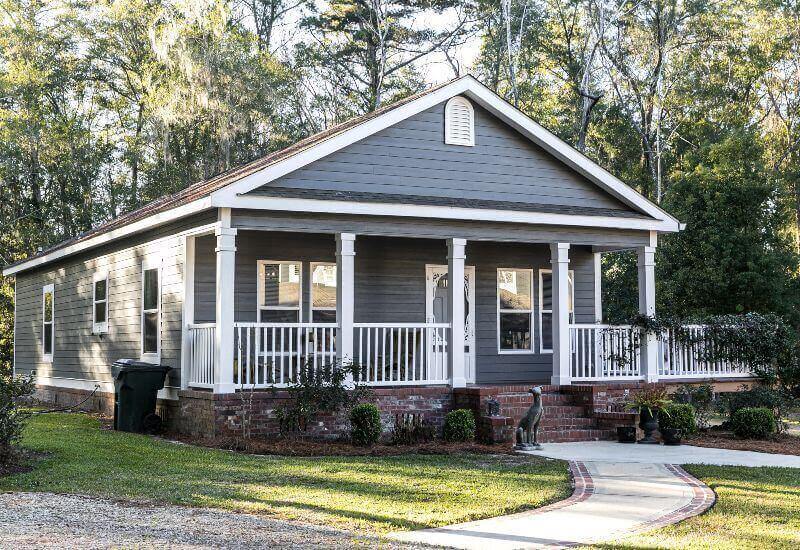 You have several types of plumbing pipe materials to choose from these days. The four that rank highest on the long list of options include PEX and copper for water supply lines, and PVC and ABS for drain, waste, and vent pipes. Weigh the pros and cons of each option to help you decide what pipe to use in your home.
PEX Plumbing Pipes
Cross-linked polyethylene, or PEX, is a popular material for water supply lines in new homes. It can also be installed in retrofit projects. PEX is a flexible plastic pipe able to weave through a home with minimal connective joints required.
Pros of PEX Pipes
Fast and easy to install
Virtually leak-free
Color-coded to organize hot and cold water lines
Withstands high pressures and temperatures
Compatible with copper pipes
Cons of PEX Pipes
Untested in the long-term due to its relative newness
Can't be used outdoors
Not recyclable
Not recommended for all uses or approved in all areas
Copper Plumbing Pipes
Copper has been a standard water supply line material since the 1960s and remains a popular choice to this day. This is due to copper's many great qualities, though it also has some drawbacks to consider.
Pros of Copper Pipes
Corrosion-resistant
Suitable for high-pressure hot and cold water supply lines
Durable and long-lasting
Supports good drinking water quality
Recyclable
Cons of Copper Pipes
Expensive
Heavier and more difficult to install
Requires soldering and additional fittings during installation
PVC Plumbing Pipes
Polyvinyl chloride (PVC) is a rigid plastic used for drain, waste, and vent pipes. It was originally introduced as a lighter, easier-to-work-with material than traditional galvanized steel.
Pros of PVC Pipes
Inexpensive
Rust-proof
Relatively easy to install
Cons of PVC Pipes
Impossible to disconnect glued pipes without cutting them
Prone to leaking if not installed correctly
Not rated for high-pressure or hot water transport
Not legal in all areas
ABS Plumbing Pipes
Acrylonitrile butadiene styrene (ABS) looks similar to PVC and is also used for drain, waste, and vent pipes. However, ABS is black and slightly less rigid than PVC.
Pros of ABS Pipes
More durable than PVC
Good for underground exterior use
Withstands cold temperatures and high pressures
Cons of ABS Pipes
Degrades in sunlight
May be louder than other drain pipes
Not legal in all areas
If you're still unsure what kind of pipe you should use for water, Puget Sound Plumbing and Heating can help you make the best choice. We offer home repiping services in the Seattle area, specializing in copper pipe installation. With our help, you'll soon be rid of your old galvanized steel or cast iron plumbing and have durable, reliable pipes in their place. For answers to your questions or to request a repiping estimate, please contact us at (206) 938-3219.