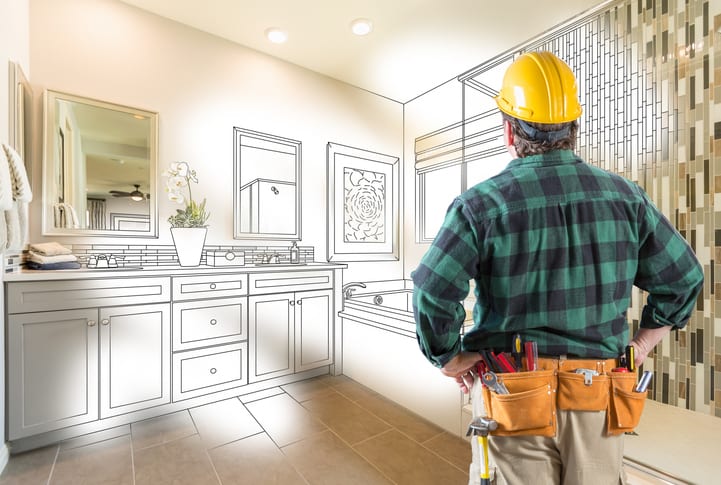 Do you want to increase storage, lower your water bills, and make your home feel more luxurious? Nothing is more effective at accomplishing all this than a bathroom remodel. Here are the advantages of making this upgrade to your Puget Sound home.
Modernize the Space
If your home was built decades ago, and the bathroom is original to the house, it could be in desperate need of a makeover. Remodeling the bathroom is your chance to incorporate modern designs and attractive aesthetics. You might simply swap out fixtures and finishes, or you can redo the plumbing to change the bathroom layout entirely.
Enjoy Your Time in the Bathroom More
Getting ready for the day and unwinding at night should be a relaxing experience, not a frustrating chore. A luxurious rainfall showerhead, sparkling quartz countertops, and fluffy rugs can transform the space into an oasis you're glad to escape to at the end of a hectic day.
Decrease Clutter
Lack of storage is one of the driving factors for bathroom renovations. From a large vanity with ample cabinets and drawers to built-in shelves and linen closets, you have numerous options for decreasing clutter with a bathroom remodel. This can contribute to better organization in other areas of your home if bathroom storage is currently forced to overflow into the bedroom or kitchen.
Make Your Bathroom More Shareable
Most older bathrooms have limited counter space and only one sink, making it inconvenient for couples to share the room at the same time. Adding plumbing for a double vanity improves the shareability of the bathroom, giving you a feeling of satisfaction when you brush your teeth over one sink while your partner washes their face in the other sink.
Improve Home Efficiency
According to the EPA, bathrooms account for more than 50 percent of all indoor water use. You can decrease your usage by replacing your existing fixtures with low-flow toilets and aerated faucets and showerheads. The change doesn't impact functionality—in fact, WaterSense products are modern and luxurious—but they allow you to save at least 20 percent more water compared to installing regular fixtures.
Address Persistent Plumbing Problems
How many times have you repaired that pesky faucet leak? And how much longer are you willing to put up with your temperamental toilet? A bathroom remodel is the perfect opportunity to take care of some nagging concerns that have bothered you for years. Properly functioning fixtures will make you feel content each time you use them rather than annoyed.
While a complete bathroom overhaul is necessary to enjoy many of these benefits, you can achieve some of them with a much smaller investment. Puget Sound Plumbing & Heating can replace pipes, install new faucets, and put in high-efficiency toilets to help you get more out of your bathroom without the high cost of a full remodel. To learn more about our plumbing services, or to schedule an appointment, please contact us today at (206) 350-0079.