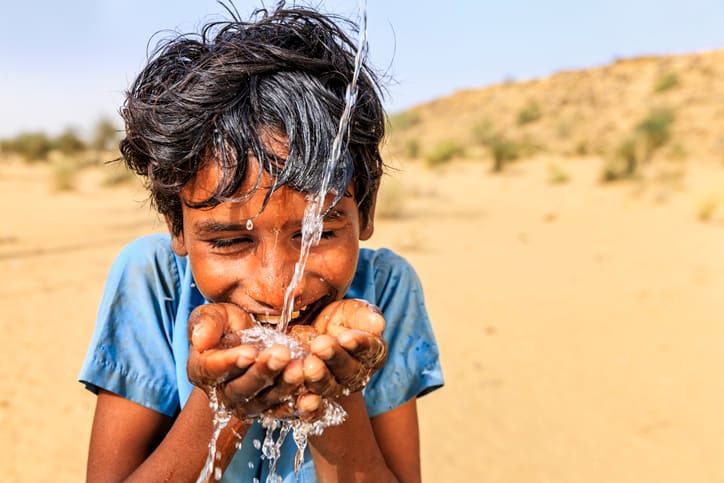 What were your resolutions this year? If you're concerned with eco-consciousness, you might be trying to conserve water. It's a great resolution to make, but do you know how best to go about keeping it? We have some suggestions for making water conservation an attainable goal.
Take a hard look at your household's habits. You may already be practicing water conservation in some areas, like turning off the water while you brush your teeth. There may be areas in which you can immediately improve, just by paying more attention. Make sure everyone is on board with saving water and talk to your family members about what that means.
Reclaim water wherever you can. Wash produce in a bowl filled with just enough water to soak it, dunking it in a second bowl of water to rinse it. Both bowls of water can then be used for watering your plants or flushing the toilet. You can also reclaim the water from your showers and sinks, as well as the water you use to cook pasta or vegetables. A rain barrel in the garden is another great tool for saving water to use later. If you really want to commit to reclaiming water, consider installing a gray water system.
Modify your hygiene habits to save water. Shorten your showers by reducing shampooing to two to three times a week. If you shave in the shower, consider shaving only every other day, to keep your shower brief. Save your baths for special occasions: taking a bath can use more than 50 gallons of water. When you're shaving or brushing your teeth at your bathroom sink, don't let the water run, and teach your children how to turn off the faucets tightly after each use.
Look outside for water wasters. If you have a pool, cover it to prevent evaporation. If you have a grass walkway, consider stone to reduce the areas you need to water. Use native plants in your landscaping, Consider replacing a green lawn with artificial or drought-resistant plants, and look into purchasing a rain sensor for your irrigation system.
Think about replacing appliances. Ready to fully commit to water conservation? Invest in water-saving appliances like high-efficiency toilets and a front-loading washing machine. Some high-efficiency appliances offer the additional benefit of a tax break or rebate. You might also want to replace your showerheads with low-flow models, and insulating your pipes to keep water warmer so you'll use less hot water.
Make sure your plumbing is up to par. Check your plumbing thoroughly, looking for leaks in shower heads, toilets, indoor faucets, and outdoor faucets. Hiring a qualified plumber to fix leaks promptly can mean significant savings in your water usage.
At Puget Sound Plumbing and Heating, we've been taking care of business owners and homeowners in Seattle for over 20 years, and we can meet all your heating, cooling and plumbing needs. Our team is well equipped to repair and service every part of your plumbing, including sewer lines, water heaters, leaky faucets, clogged sinks, and more. Family owned and operated, we provide superior service at affordable prices because our customers are our top priority. For help with your plumbing 24 hours a day, seven days a week, call (206) 350-0079 or contact us through our website.