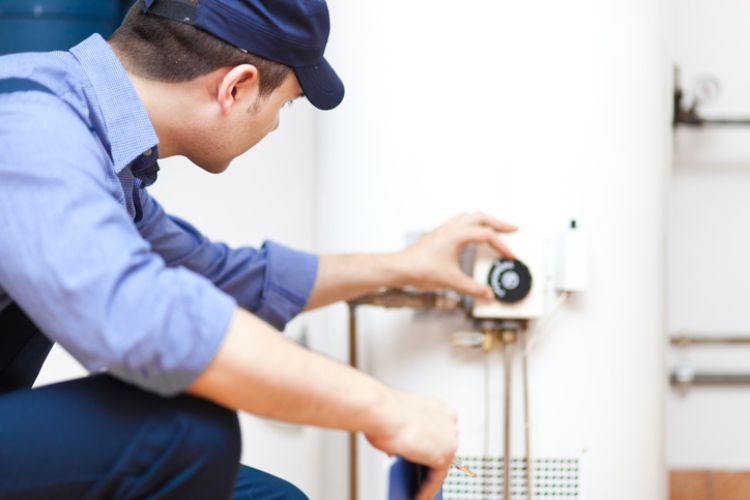 You might not think too much about your water heater. If you consider it for a moment, though, you'll realize it's one of the most important appliances in your home, providing you with the hot water you need for cooking, cleaning, and bathing. Most households still have a traditional tank water heater, which makes sense because they don't require much attention and do their job efficiently. However, most water heaters are hidden, tucked out of sight in a closet, the basement or the garage. That means that when the water heater has an issue, we don't necessarily notice it in time to make necessary repairs.
If you don't want to have to replace your water heater every time it runs into some trouble, what can you do? Having a trained technician come and inspect it once each year is a good place to start. When a professional gives it an annual once-over, many problems can be eliminated before they even start, and the water heater can keep on quietly doing its job.
Don't wait until your water heater needs repair to have it inspected. A technician who comes out when there are no discernible issues can check for small problems like the development of sediment on the bottom of the tank. Left untreated, this buildup can raise the cost of heating water as well as placing undue strain on the tank itself, but flushing the tank as part of standard maintenance will clear up the problem.
Another step a technician might take in terms of preventive care is the replacement of the anode rod. This is a device that keeps the sides of the tank from rusting, and it needs to be replaced every two or three years. If it's not replaced, the tank can be damaged by rust, and then you'll have to replace it. Preventative steps like this will extend the life of your water heater while saving you money in the long run.
Many people choose to have this maintenance done in the spring. Why? As the weather gets warm and we think about spring cleaning and shaking off winter, it's logical to also attend to other basic home maintenance tasks. The water heater has been working hard all winter, so it makes sense to give it a good look when the seasons change. The older your water heater, the more important it becomes to see to this regular maintenance and keep it running smoothly.
If your water heater needs to be inspected, repaired or replaced, trust Puget Sound Plumbing to get the job done right. For over 20 years, we've been taking care of business owners and homeowners in Seattle, and we can meet all your heating, cooling and plumbing needs. Family owned and operated, we provide superior service at affordable prices because our customers are our top priority. For help with your plumbing 24/7, call (206) 350-0079 or contact us through our website.