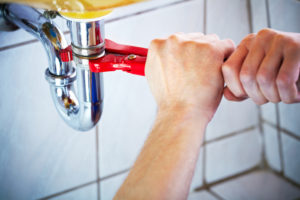 Autumn is upon us, and for most homeowners, that means a fair amount of maintenance. As you make the shift into the colder seasons, you'll want to see to your furnace, tend to your landscaping, and do some maintenance around your house, but what does fall mean for your plumbing? It's smart to use these fall plumbing tips to get your home ready for the cooler weather.
Take care of your garden hoses. Disconnect the hoses, drain them, and store them somewhere where they won't be caught in freezing temperatures. If a hose freezes, any leftover water can freeze, expand, and cause problems. So if you want your hoses to last another year, make sure they're properly stored.
Mind the hose bibb. The hose bibb is the tap outside your back door, made for the attachment of water hoses or the washing machine. As colder weather approaches, it's important to properly turn off this tap and the inside water supply line, to prevent water from freezing in the supply line. If the hose bibb was leaking earlier in the year, it might be time to purchase a frost-proof hose bibb, before the first frost.
Inspect the sewer system. The fall, winter, and spring months can be rough on a sewer system, so it's smart to have yours inspected before the harsh weather hits. Especially if you've had any issues in the past, calling in a professional is a good idea. Even if you haven't, preventive maintenance can save you a lot of hassle and expense in the long run.
Schedule water heater maintenance service. If saving money and increasing your water efficiency, scheduling an annual service call for your water heater is crucial. Water heaters typically last from eight to twelve years, and with the proper maintenance and yearly flushing, you may be able to extend the life of this essential appliance.
Don't neglect the sump pump. Winter storms can bring flooding, so it's important to make sure your sump pump is in good working order. Make sure the outside pipe that catches water draining from the pump is clear of debris, then pour water from a large pot or bucket into your sump pit, watching the water level as you do. The sump's float should rise, causing the pump to turn on before the water reaches the top of the pit, then turn off as the pit empties. If this doesn't happen, inspect the pump to determine the issue, making sure it's plugged in first. You might consider having a backup generator for your pump because the same storm that floods your basement could easily knock out your electricity and render your sump pump useless without backup power.
When it's time to schedule fall maintenance on your plumbing, it's smart to call on professionals you can trust. At Puget Sound Plumbing and Heating, we've been taking care of business owners and homeowners in Seattle for over 20 years, and we can meet all your heating, cooling and plumbing needs. Our team is well equipped to repair and service every part of your plumbing, including sewer lines, water heaters, leaky faucets, clogged sinks, and more. Family owned and operated; we provide superior service at affordable prices because our customers are our top priority. For help with your plumbing 24 hours a day, seven days a week, call (206) 350-0079 or contact us through our website.