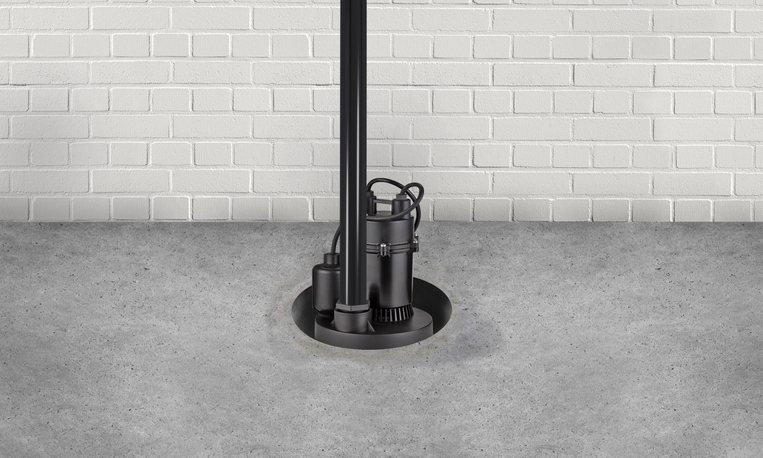 With all the rain we get here in Seattle, your basement has a high risk of flooding. What mitigation efforts do you have in place? Installing a sump pump is one of the best ways to protect your basement from flooding. Learn more about this simple device and the many benefits it offers.
How Do Sump Pumps Work?
A sump pump is a submersible appliance. A technician digs a pit in an inconspicuous corner of your basement or crawlspace and installs the pump inside. It sits idle most of the time, consuming no electricity. Then, when heavy rain causes the groundwater to rise beneath your home, the sump pit slowly fills with water. This triggers the float switch and powers on the sump pump. The appliance pumps water to the nearest storm drain or detention pond, keeping your basement dry in the process.
Benefits of Sump Pump Installation
Many homeowners wonder if installing a sump pump is worth the investment. Here are five reasons why every home in Seattle should have a sump pump.
Reduce flooding risk: Whether you have a finished basement or an unfinished crawlspace, installing a sump pump can protect against flood damage. The appliance can be hardwired into your home's electrical system or simply plugged into a wall outlet. A battery backup ensures your basement is protected from rising groundwater at all times, even if the power goes out.
Protect your foundation: A torrential downpour doesn't just threaten to flood your basement—excessive pressure from water-logged soil could damage the very foundation of your home. A sump pump drains water away from your house to help preserve its structural integrity.
Prevent mold and mildew: Any amount of water intrusion can lead to mold and mildew growth, even if the basement doesn't appear flooded. By removing excess rainwater before it penetrates the foundation, you can avoid the symptoms of a "wet basement," including musty odors and poor indoor air quality that aggravates your allergies and asthma.
Avoid costly repairs and remediation: The simple preventative measure of installing a sump pump can save you thousands of dollars on flooded basement repairs. You also prevent the need for mold remediation, which can be equally costly and inconvenient. If your basement ever floods and you face these expenses, you will undoubtedly install a sump pump to prevent a recurrence. Or you can install one preemptively and avoid repair costs and hassle altogether!
Increase property value: If you sell your home someday, potential buyers will see your sump pump as a worthwhile safeguard against basement flooding. This is just another way installing a sump pump pays for itself.
Puget Sound Plumbing and Heating offers sump pump installation, repair, and maintenance in the Seattle area. As a family-owned and operated business with over 20 years of experience, you can trust us to help with all your plumbing needs. Please contact us online or call (206) 350-0079 to schedule sump pump installation or other plumbing services.