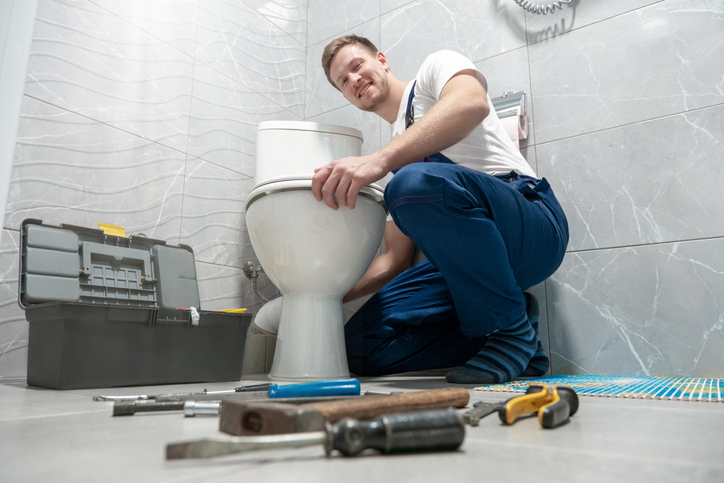 As the changing seasons bring cooler temperatures, you may have pumpkins and apple spice lattes on your mind. The arrival of fall also means your plumbing system needs some attention. Here are ten plumbing tips and tricks to get your pipes ready for fall.
Retire your garden hoses. If you leave hoses connected, the water could freeze and expand, potentially damaging your outdoor faucets and causing leaks to develop.
Clean your gutters. Remove leaves, twigs, and other debris from your gutters and downspouts every fall to promote proper roof drainage and avoid water damage in the basement.
Assess your outdoor spigots. Check for leaks and other signs of damage. If you find anything wrong, have the problem repaired before winter arrives.
Turn off the water to outdoor faucets. Many fixtures have interior shut-off valves. Before the first hard freeze of the season, close the valves and drain any residual water from the taps to prevent the pipes from freezing.
Check your drains. Winter is the season for houseguests. To make sure your plumbing is prepared to handle the extra demand, schedule a drain inspection, and cleaning with an expert plumber this fall.
Flush the water heater. This appliance works hardest in the winter. To help it perform at its peak, schedule a water heater flush every fall. If you feel capable, you can also perform a mini-flush yourself.
Test the temperature and pressure-relief valve. This feature allows your water heater to vent excessive pressure safely in an emergency. To make sure it's working correctly, test the valve as part of your annual water heater maintenance. While wearing protective gloves, pull up on the valve. A burst of hot water should flow out, and then the valve should snap back into place. If you must force the valve to close, call a plumber to have it replaced.
Inspect your sump pump. Autumn rain and melting snow can cause flooding. Make sure your sump pump is ready to handle rising groundwater by testing it this fall. If you discover a problem, have it repaired as soon as possible.
Insulate exposed pipes. Winter creates a risk for burst pipes. That's why insulating any exposed pipes in the attic, garage, and crawlspace is an important step to take this fall.
Look for corroded or leaky pipes. Rusty pipes may spring a leak if you don't address them promptly. Green, yellow, or orange stains on pipe fittings indicate corrosion. Look for puddles and stains near exposed pipes as well, which could mean leaks have already formed and need to be repaired without delay.
It would help if you had a plumber, you can trust to help you perform these plumbing tips and tricks this fall. Puget Sound Plumbing & Heating has been helping residents and business owners in the Seattle area for over 20 years. We're confident we can meet all your plumbing needs! To schedule a visit, please contact us online or call (206) 350-0079 today.